ANKL Barbier & Shop
The oldest barber shop in Trnava
Book now
ANKL Barbier & Shop
We are the first barber shop in Trnava located in the historical part of the city. Our services are exclusively oriented on men which is reflected by the whole shop and also the mood. We gossip like hairdressers but only on man's level. The most requested services are of course haircut and shaving but we don't refuse to experiment either. We love the highest quality and believe that every gentleman deserves only the best.
We have firm roots
It all started with our parents and grandparents who were educated in this beautiful craft and it obviously left some marks on us. We are proud that barbering was slowly growing in us our whole lives and it's not only another fashion trend as it is usual nowadays. We have cutting and triming in our blood, it's our lifestyle and we live by its values.
We love quality
We use only the highest quality equipment and cosmetics available. We have been searching and testing for years and finally became the official distributor of The London Grooming Company brand. Believe us, we know why. We wouldn't recommend you anything we don't believe and use every day.
We improve constantly
We had been working, training and gaining the experience for a long time in the first barber shop in Slovakia. We've also visited many barber shops around the world since then to find a new inspiration and bring the newest trends to us. We attend many exhibitions and competitions throughout the year and learn from the best barbers out there.
Our team
ANKL Barbier team consists of about 10 people even though you can't meet them all in our shop. These are the people who support our events and help us with the stuff we don't have capabilities for. We have six chairs but there are currently only five of us. We play incredibly well together and you will definitely feel it during your visit. If someone is missing, there's a huge chance that he's on training or hosting in another barber shop. And if there are more of us, we had definitely invited someone special to teach us something new.
Dodika
My barbering roots goes all the way to my childhood. My grandpa worked as a barber right after the war and I was always around in my mom's hairdresser's. Hair had simply got under my skin. After mandatory army service I had worked in different jobs for almost 20 years. But blood is not a water and few years ago I retrained myself to continue in family craft. Today I cut every single day and simply love my job. What else could I wish for.
Stanko
I completed Barber Academy course under the guidance of master Martin Pesek from Gentleman's World in Bratislava which is the oldest barber shop in Slovakia. I worked in Hero Barber shop for a while but then decided to move to Trnava and work for guys here. Happy since then.
Adam
After completing Barber Academy course I tried two different barber shops in Bratislava but ANKL Barbier & Shop was always my dream. And I am finally here!
Adam
My name is Adam and I love chocolate bonbons. Chocolate bar bonbon cotton candy pie liquorice. Chocolate brownie pie sesame snaps pastry bonbon ice cream. Cheesecake fruitcake biscuit halvah. Pie cupcake apple pie jelly-o brownie chocolate bar danish.
Boščo
I discovered haircutting as a young boy when I was watching my dad doing haircuts for his friends. As time passed I started cutting myself and soon all my friends were my regular customers. I've always been subconsciously noticing people's hair and haircuts. And also subconsciously I completely succumbed to this beautiful craft. I started in my friend's hairdresser's and later found a job in the first barber shop in Slovakia Gentleman's World in Bratislava. After two years I felt the need to become independend and build something unique. That' why Dodo and me started ANKL Barbier & Shop in Trnava.
Our shop
We try to make our shop as unique as our work. The place has developed step by step. We started with two chairs, later we added another four and to see each other better we even pulled down the division wall. We love unique stuff and that's the reason why you can find all sorts of things in our shop, from pictures, through theater bench and diplomas to unique skateboards. Music is also never enough, it's just not working without it. We also have large terrace with beautiful view that you could hardly find anywhere else in Trnava.
Pricelist
ANKL Junior

Haircut for youngsters under 10 years old

12 €

ANKL Trim

Beard adjustment and shaping

10 €

ANKL Shave

Wet shaving of head or face with hot towel

18 €

ANKL Cut

Haircut, hairwash, massage

18 €

ANKL Long Cut

Consecutive cutting of hair longer than 20 cm by using precise scissors technique with minimum use of machine

25 €

ANKL Jam

Our highest service usually used as a gift. Haircut, hot towel, massage and drink of your choice.

39 €
We've always demanded high quality and affordable man's cosmetics which would represent our work and values we stand for. We had used products from five different manufacturers in the past but it just wasn't working very well. The products of The London Grooming Company cover all our services and they can bring the same quality to you. We are exclusive distributor of this prestige brand on slovakian market and we also supply other barber shops which demand the same highest quality. You can see and try all the products directly at our shop.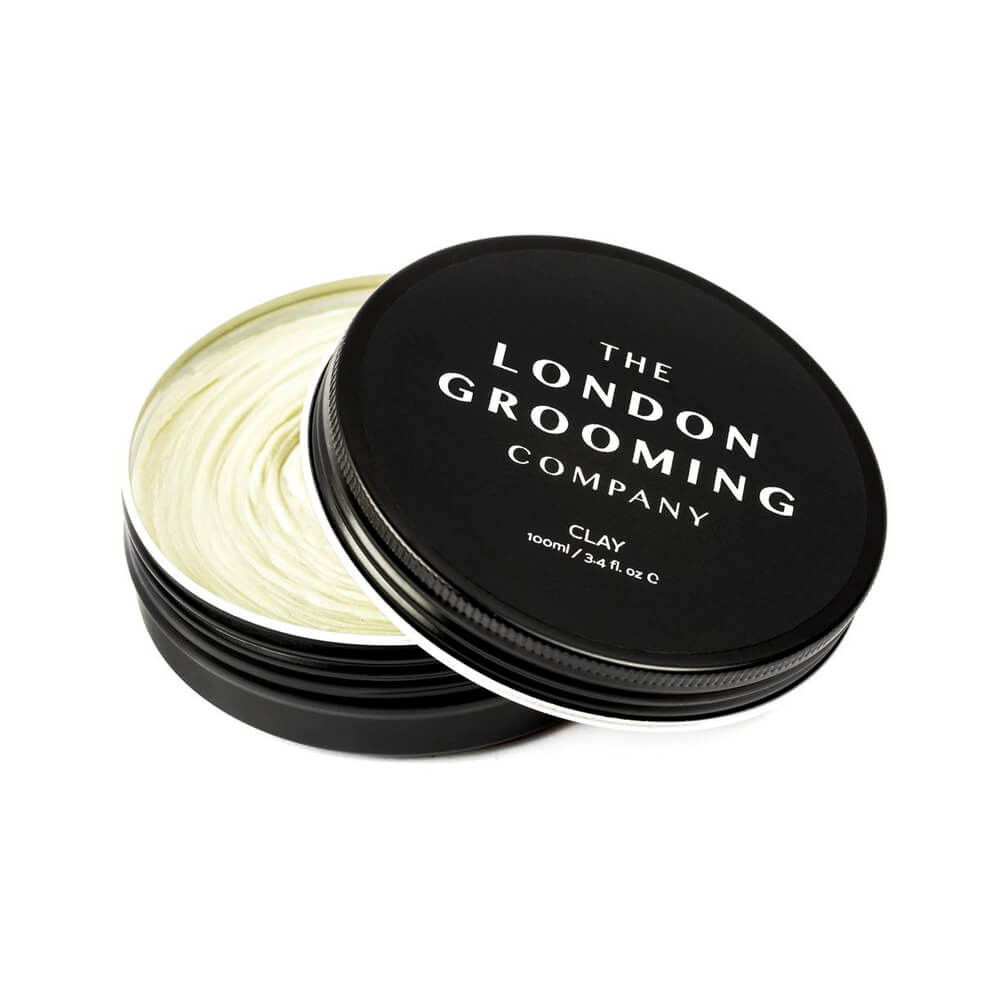 Clay
Clay is a versatile styling product which adds great texture and definition, providing a dry matt finish for enhanced thickening and control of the hair. Suitable for all hair types of a short to medium length.
50 ml - 13 €
100 ml - 18 €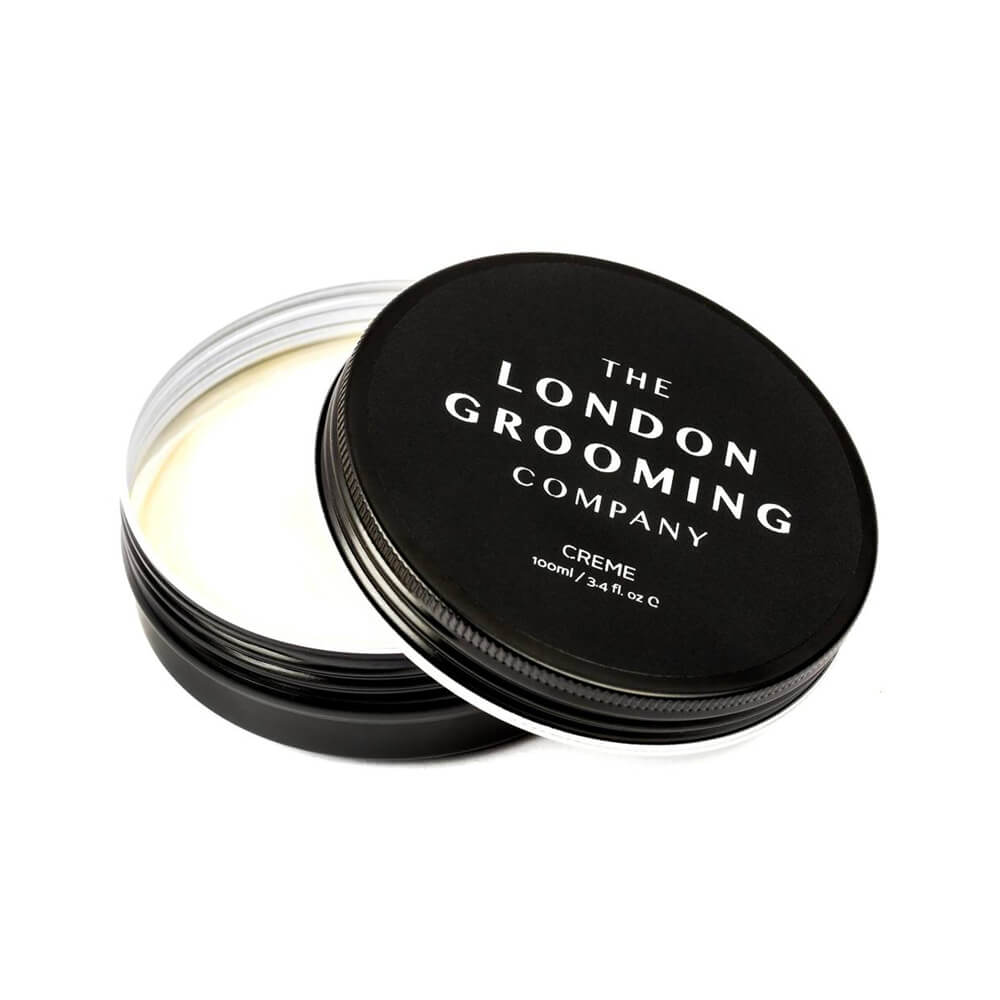 Creme
Creme is a texturising paste which provides definition and texture control, while providing a natural look low sheen finish. Suitable for all hair types of a short to medium length.
50 ml - 13 €
100 ml - 18 €
Define
Define gives extreme pliable hold and definition, allowing you to shape and re-style your hair. Great for adding texture and control with a natural shine.
50 ml - 13 €
100 ml - 18 €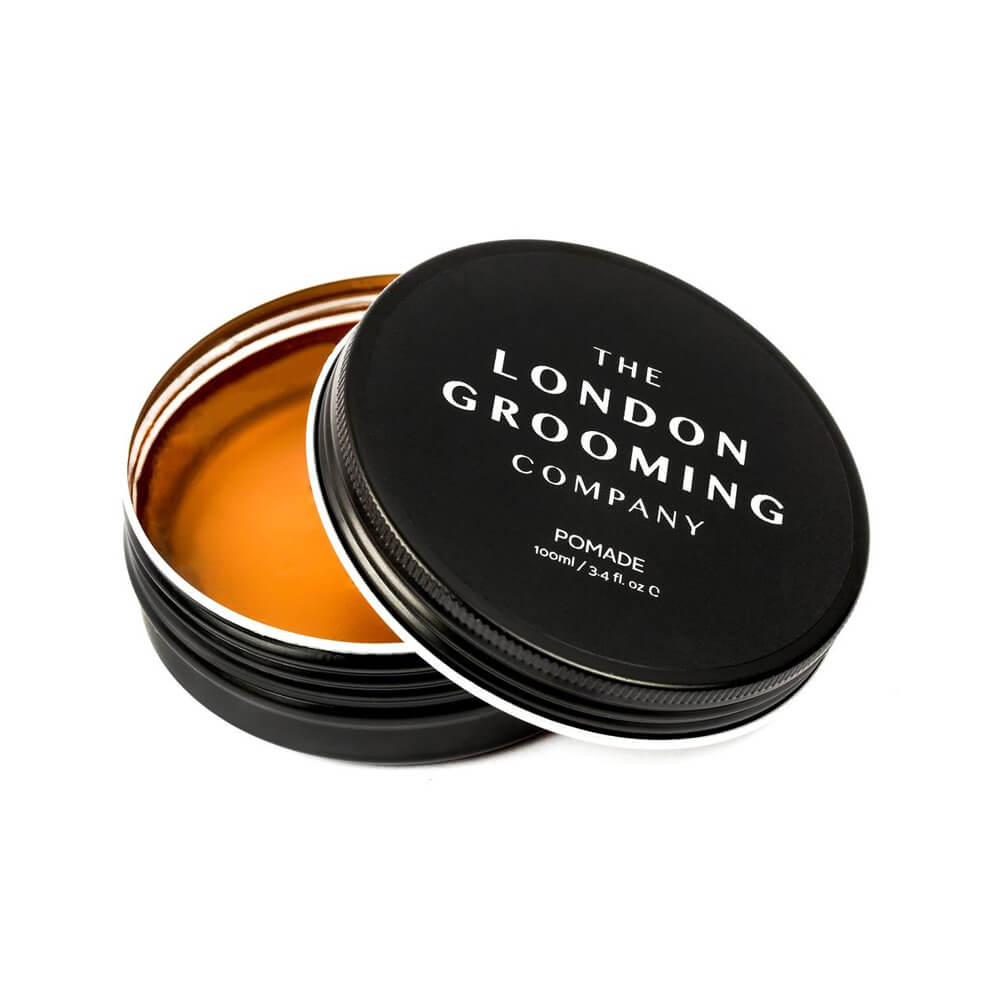 Pomade
This is a strong holding pomade that can be used to shape and style as required while water soluble and easy to wash out. For a high gloss finish use on damp or towel-dried hair. Suitable for all hair types of a medium length.
100 ml - 18 €
Seasalt Spray
Sea Salt Spray designs raw beach textured hair. Creates a messy undone look, adding volume, texture and control on any any hair type.
250 ml - 20 €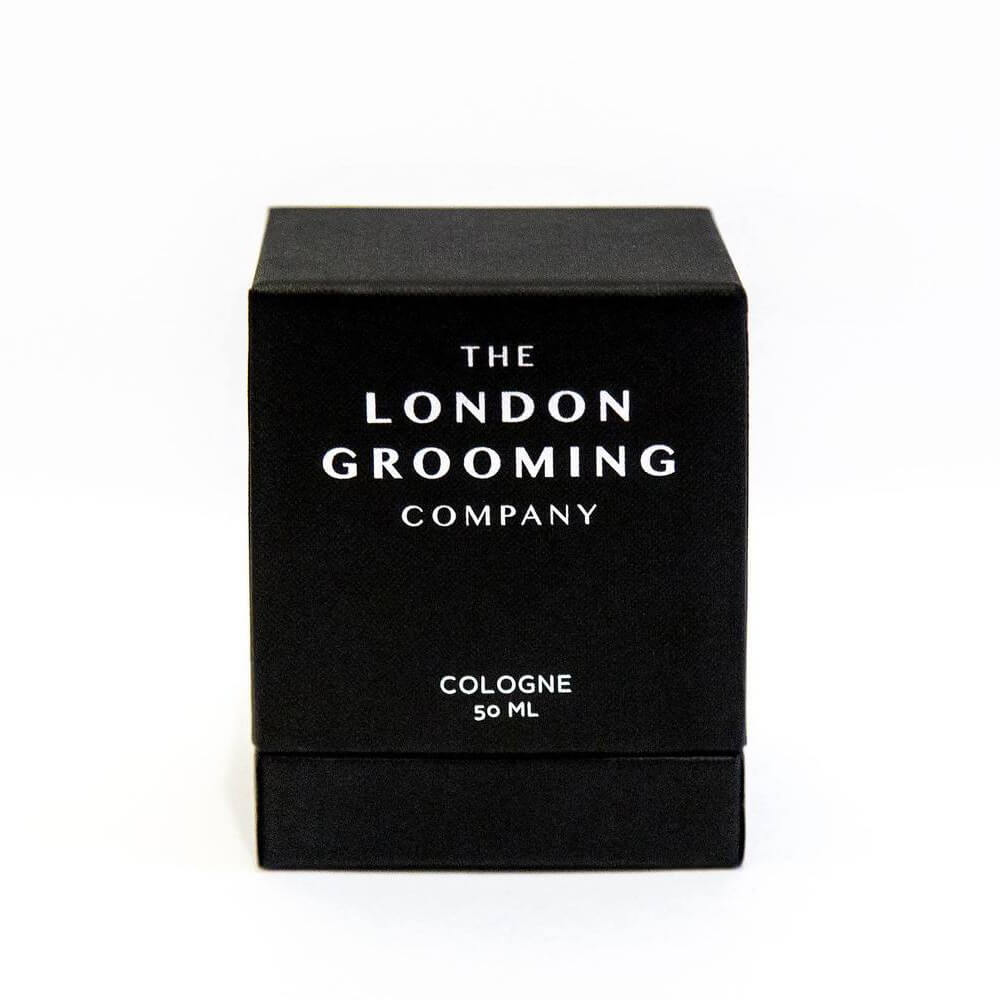 Cologne
The Cologne opens with richly wooded middle accord of Agar, Sandal and Cedar woods, resting on a sensual base of Vanilla and Amber. Its deep, subtle and long lasting scents remain active and fragrant for the long haul, allowing your presence to make an impact that lasts and lasts.
50 ml - 50 €
Beard Moisturiser
Formulated to effectively cool, refresh and sooth skin and beard at the same time. The soothing balm helps to stimulate and protect the beard and skin, as well as providing a rejuvenating, restorative, antiseptic and regenerative effect on both beard and skin.
50 ml - 18 €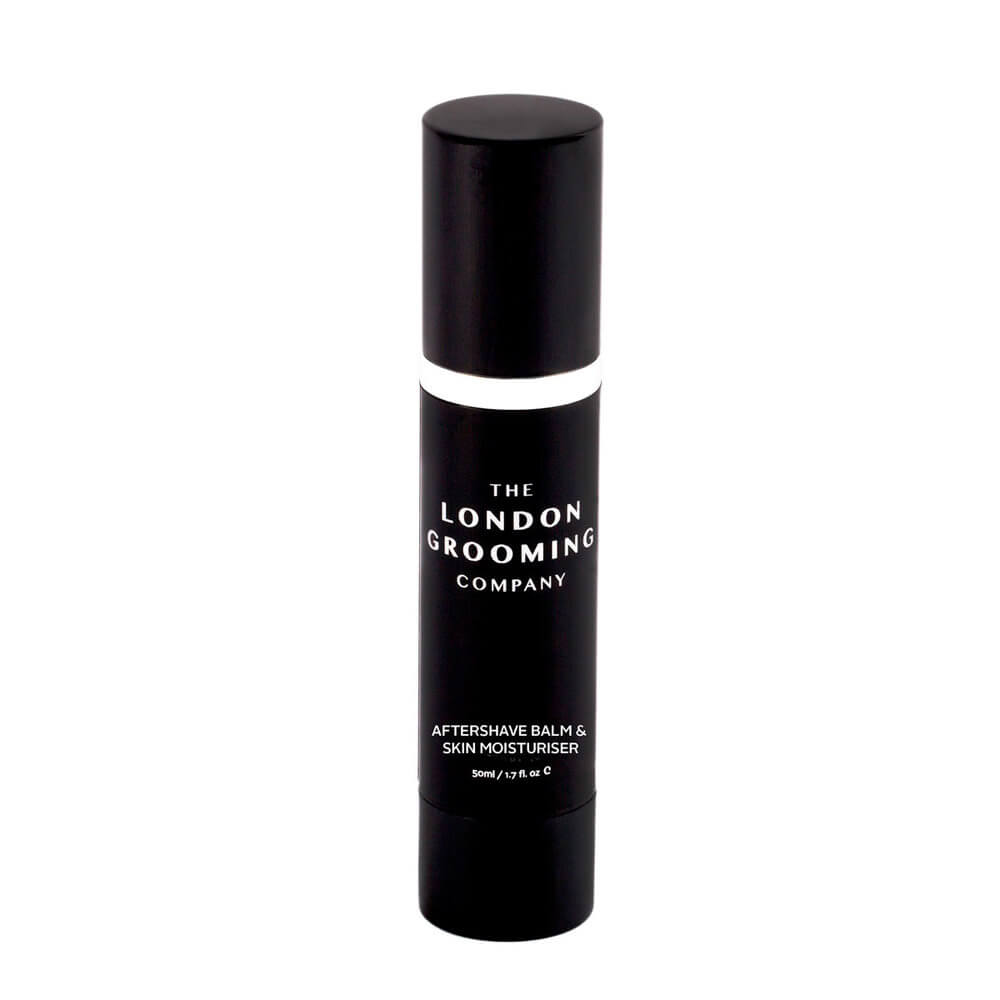 Aftershave Balzam
Aftershave Balm & Skin Moisturiser is carefully formulated to effectively cool, hydrate and de-stress your skin. The soothing balm helps to provide excellent antiseptic and stimulating qualities, as well as promoting the regeneration and rejuvenation of your skin.
50 ml - 18 €
Shave Cream
The London Grooming Company Shave Cream creates a smooth creamy lather, that has been specially formulated for sensitive skin. The cream is enriched with our highly sophisticated London Grooming signature fragrance. Perfect for any Gentleman.
125 ml - 18 €
Shave Oil
Our specially formulated shave oil moisturises the skin cells, as well as softening your whiskers, allowing for a smoother, silkier blade contact with the skin. The Oud Wood imbued oil leaves a soothing effect and pleasant fragrance on the shaved skin.
50 ml - 18 €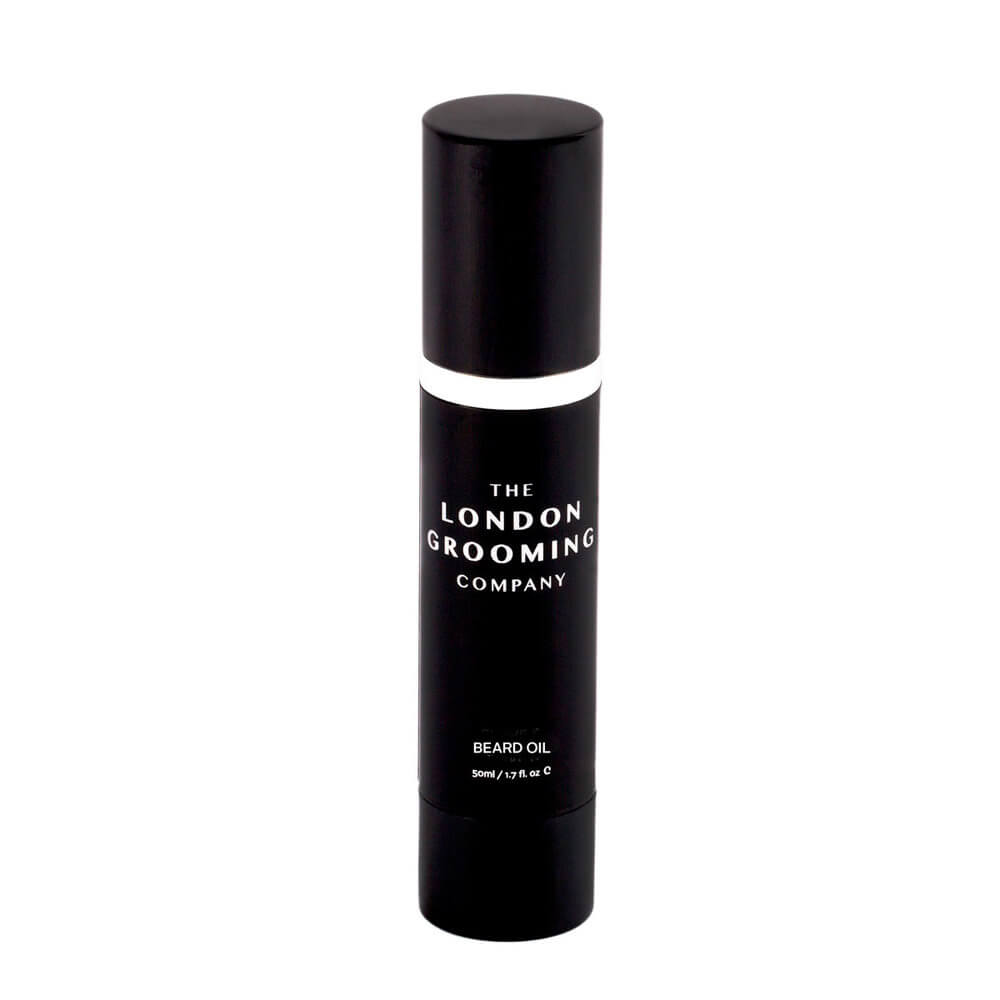 Beard Oil
Our specially formulated beard oil moisturises the skin cells, as well as softening your whiskers, allowing for a smoother, silkier blade contact with the skin. The Oud Wood imbued oil leaves a soothing effect and pleasant fragrance on the shaved skin.
50 ml - 18 €
Argan Oil Beard Shampoo
Our newly formulated Argan Oil Beard Shampoo is made with real Argan oil to soften the hairs and cleanse the beard to prevent any irritation and coarse bristles.
250 ml - 17 €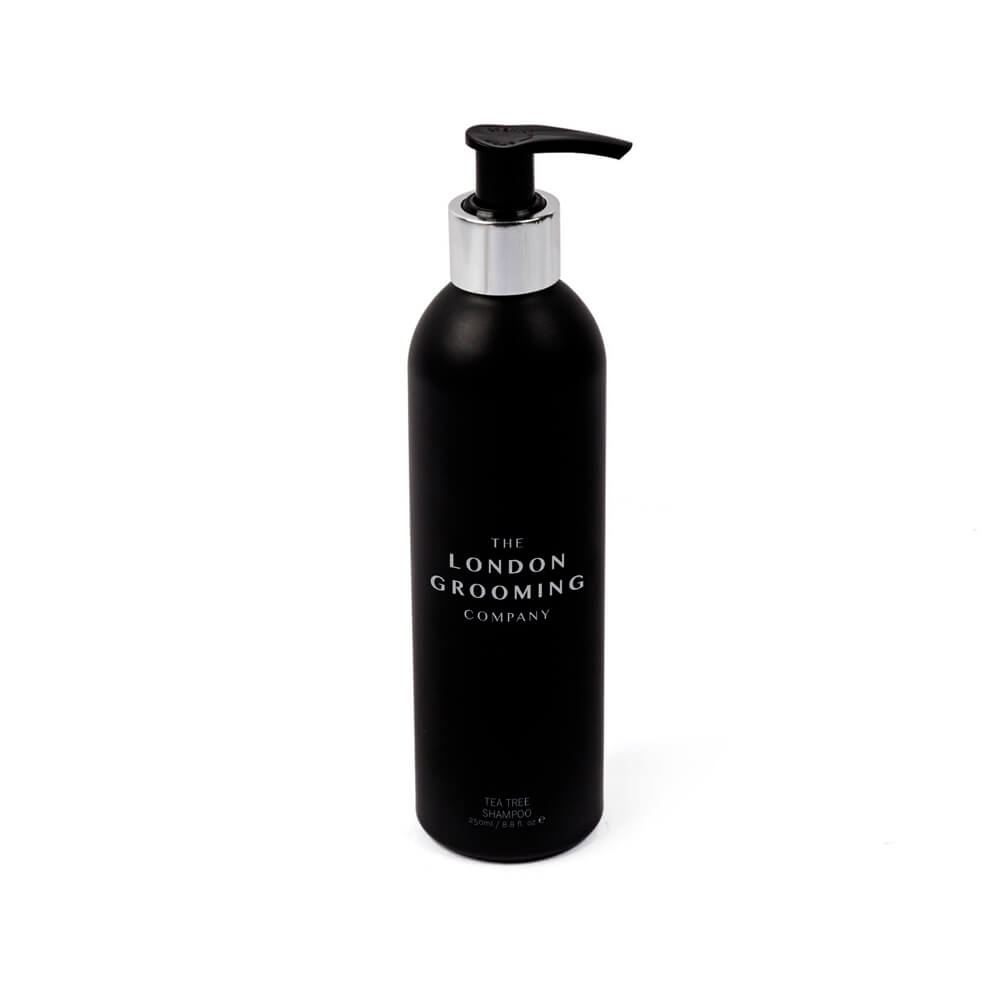 Tea Tree Shampoo
The London Grooming Company's Tea Tree Shampoo is for all hair types especially sensitive scalps and dry skin. The Tea Tree Essential Oil effectively treats dandruff, dry scalps and unclogs hair follicles to refresh and invigorate the scalp.
250 ml - 17 €
Wholesale prices
We can offer you better prices when you buy larger quantities of The London Grooming Company products. Let us send you our wholesale pricelist and figure out by yourself.
Brand ANKL KLAN has been with us from the very beginning. It was created spontaneously when one day we realized that words ANKL and KLAN are only shuffled letters. Vertical division line is literally making a word toy from it and our customers usually notice it only after some time. ANKL KLAN is our baby, our happiness and we are very proud of it. It's not about quantity but quality and uniqueness. We always produce only small series of baseball caps, wintel caps, jersies, t-shirts, raglans and socks and use only the highest quality materials. Come and see by yourself, everything is available directly at our shop.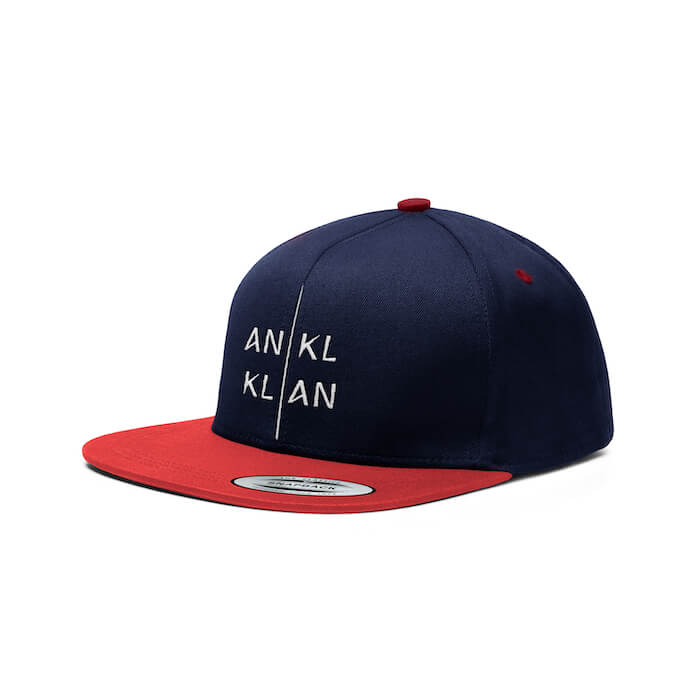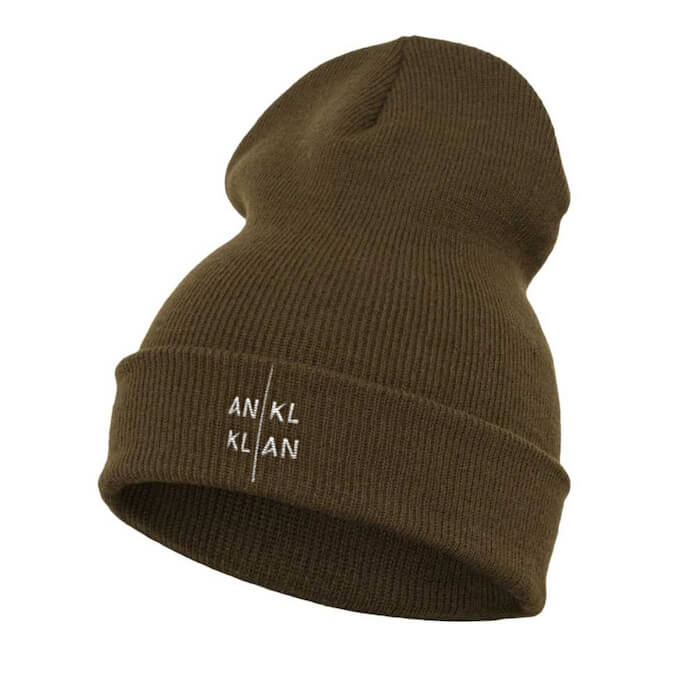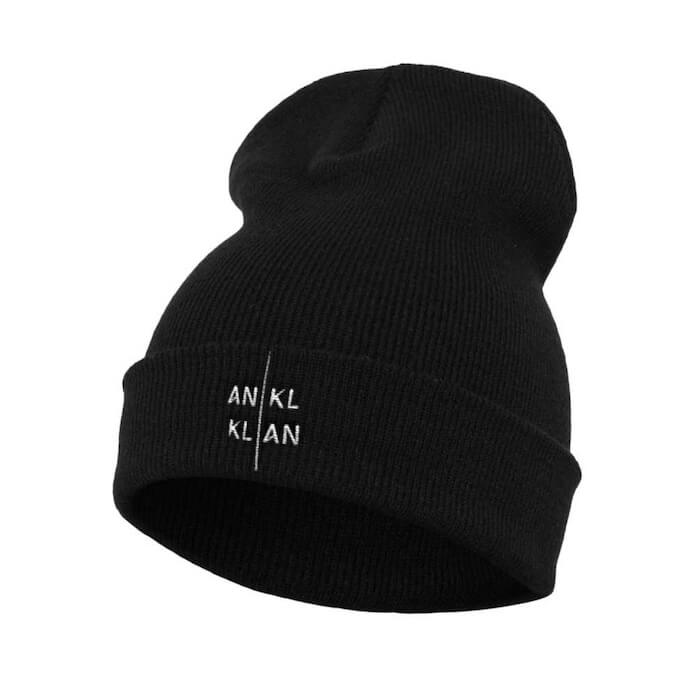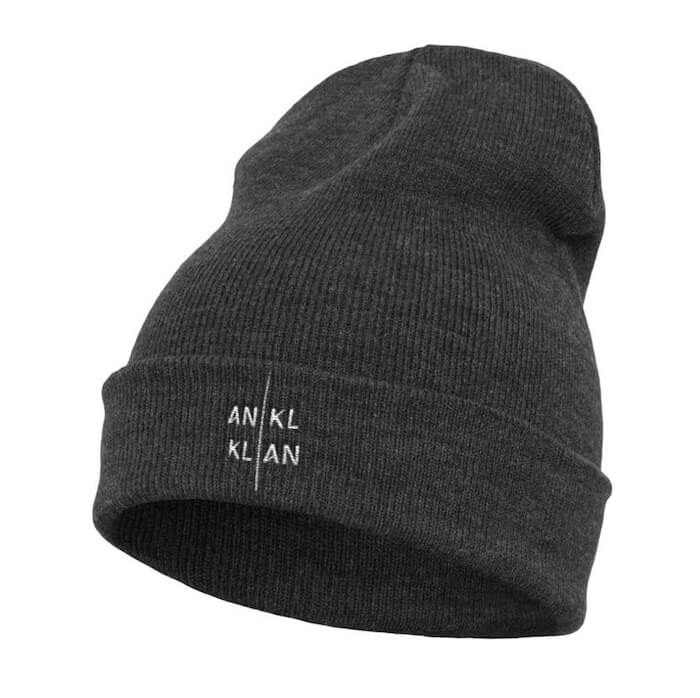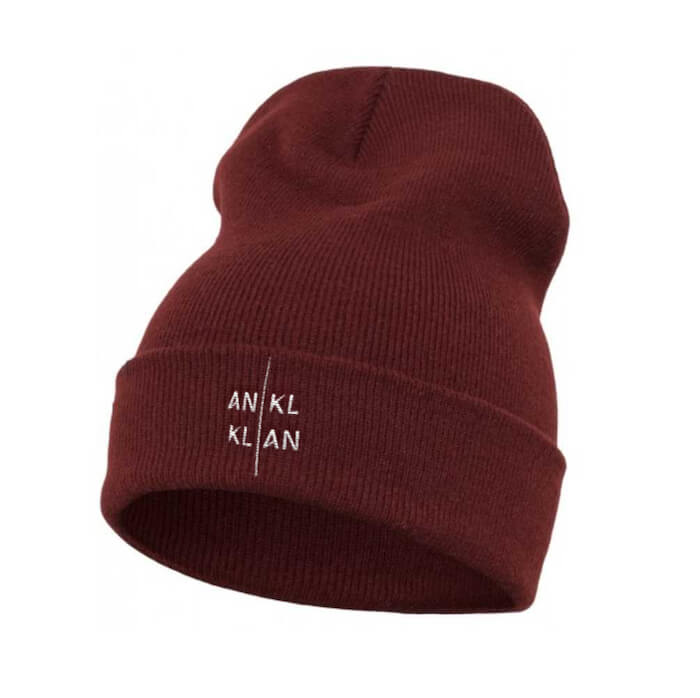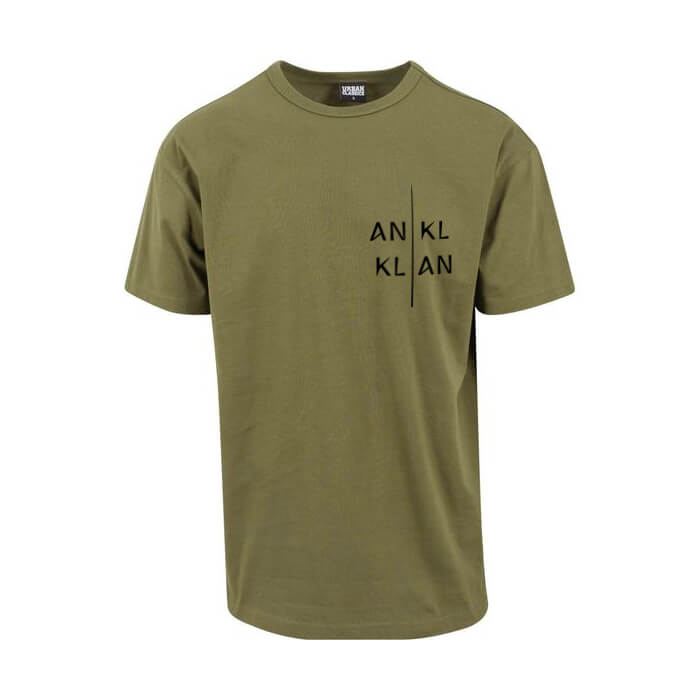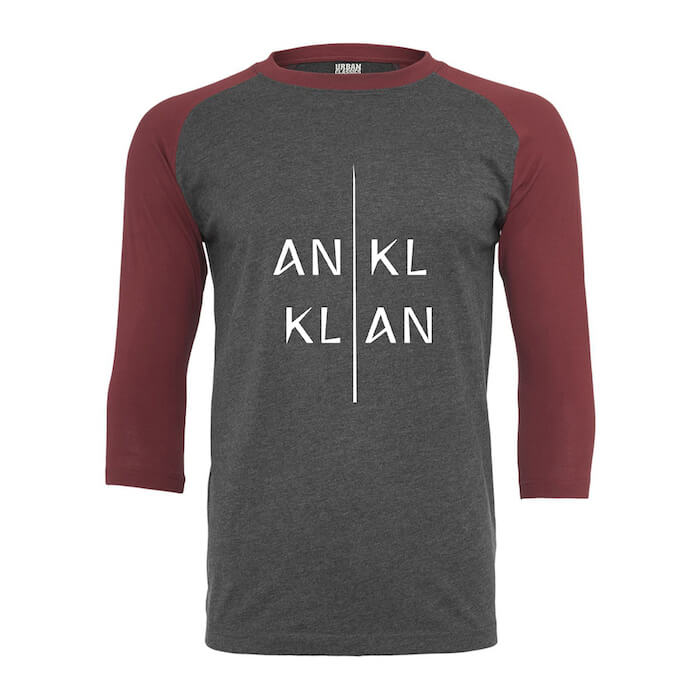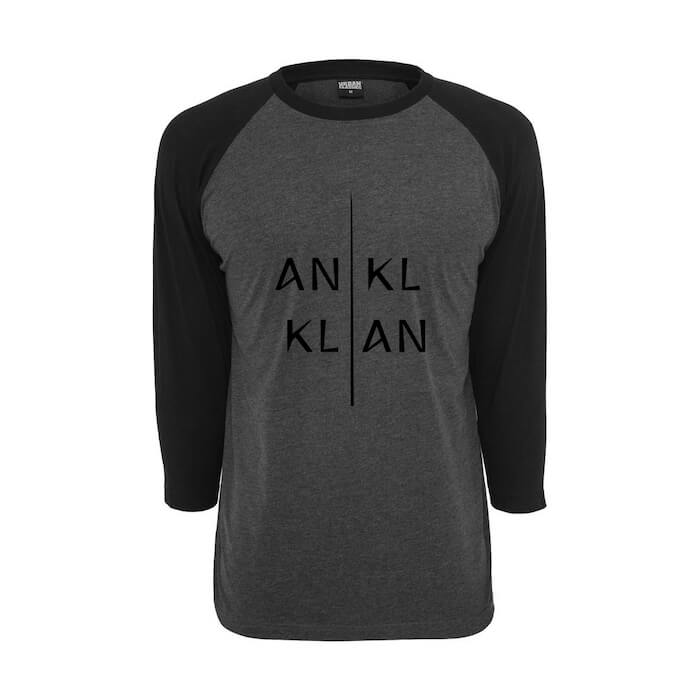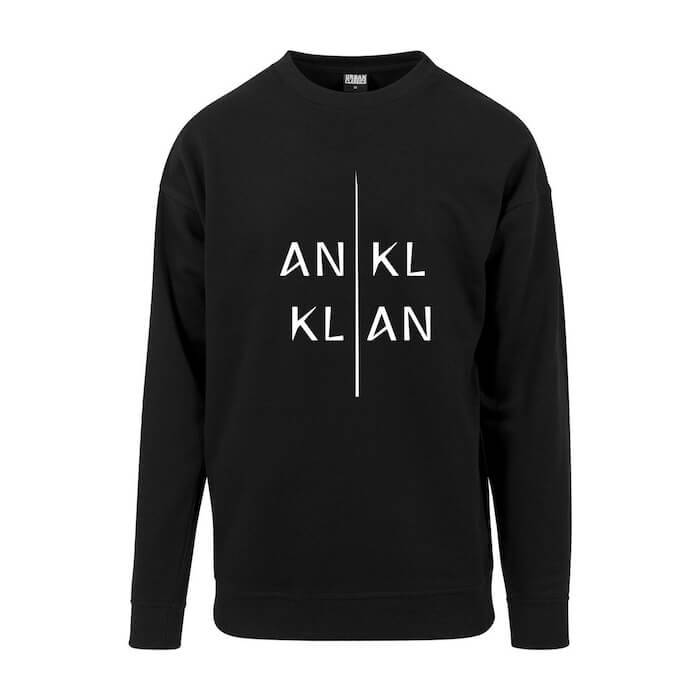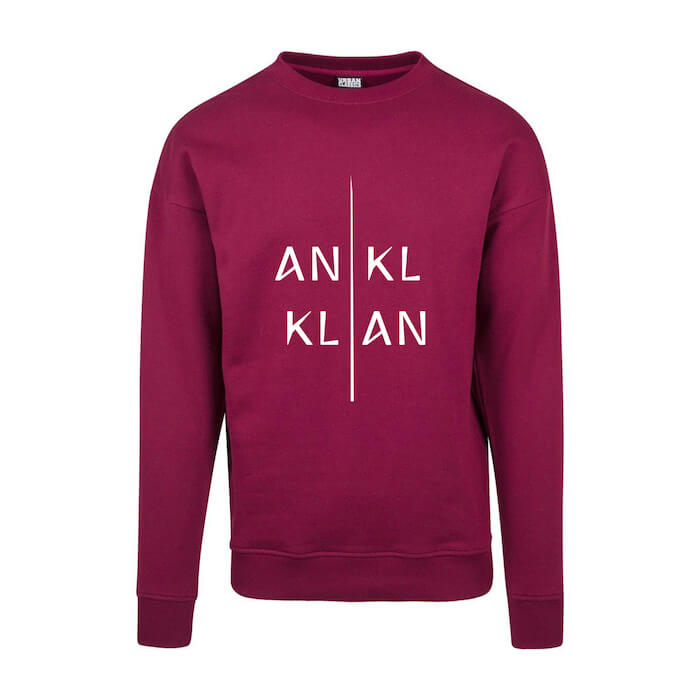 Newsletter
Do you want to receive the latest information about promotions and news by email? Subscribe to our newsletter.